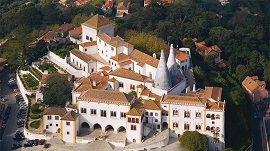 Sintra National Palace
The Sintra national palace is unique amongst the royal mediaeval palaces in Portugal and the town's most distinctive building, symbol of Sintra.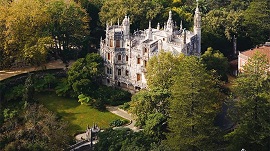 Quinta da Regaleira
The palace was built in a Romantic revivalist style, in an imitation of Gothic, Manueline and Renaissance architectural and decorative forms, mixed with a mythical and esoteric symbolism.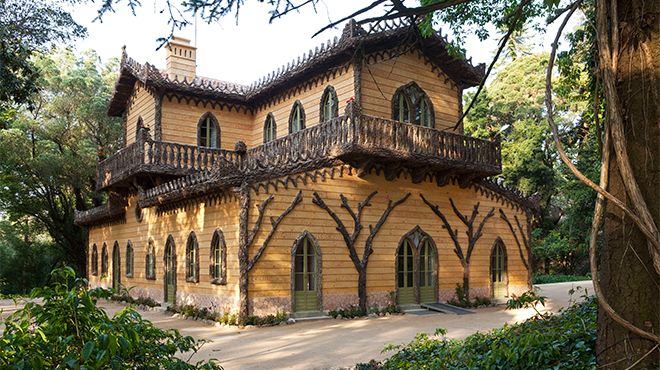 Chalet of the Countess of Edla
After major restoration works in the wake of a fire that partially destroyed it, this building was opened to the public. It preserves the memory of one of the great love stories of Portuguese.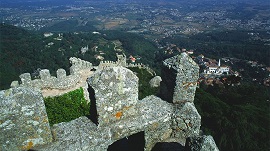 Castle of the Moors
Winding over two ridges of the Serra de Sintra, the Moorish Castle dates back to the early days of the Moorish occupation of the Peninsula - the 8th Century.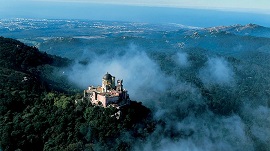 Pena National Palace
The fantastic Palácio da Pena is one of the best examples of 19th-century Romantic revivalism in Portugal.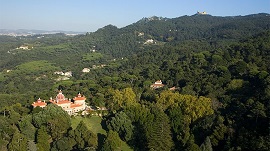 Monserrate Palace
The park and palace of Monserrate, formerly a farm with fruit orchards and crop fields, were first imagined by Gerard DeVisme, who rented the farm from the Melo e Castro family in the 18th century.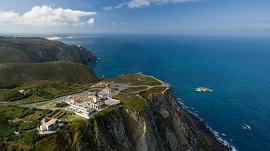 Cabo da Roca
Cabo da Roca is an important coordinate for those sailing along the coast, as it is the most westerly point of mainland Europe, a fact borne out by the certificates that visitors take away as a souvenir.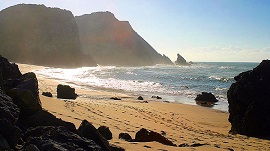 Praia da Adraga
Nestling between cliffs artistically sculpted out by the sea, Adraga Beach is a firm summer favourite but also enjoys a loyal off-season clientele.